Nathan LeRoy
I am currently a full-stack developer for Vero Software Architects specializing in python server development and React-based web applications.
About Me
My name is Nathan. I was born and raised in Cincinnati, OH. I've lived in the midwest for almost the entirety of my life. I did my undergrad at Purdue University where I studied biological engineering. At Purdue, I worked for 4 years in the lab of Dr. Mathew Tantama designing genetically encoded optical sensors to study redox dynamics inside of live cells for use in neurodegenerative imaging studies. After graduation, I went on to work for the Indiana Biosciences Research Institute (IBRI) as a research associate supporting many of the molecular biology workflows for antibody design and discovery.
Along the way, I've always had a great interest in programming and web development. I started teaching myself python my sophomore year of college. I quickly moved on to supplemental web frameworks and languages like Flask, JavaSript, React.js, HTML/CSS, etc. Eventually, I was able to transition away from my lab position to a full-time web app developer. My interests still lie in health and medicine, and my dream is to use modern web technology to solve problems in biology and make health care more accessible to all.
Outside of work I love to workout, play guitar, and hang out with my cat Karen. I'm also always working on small personal hobby projects. Feel free to check those out below!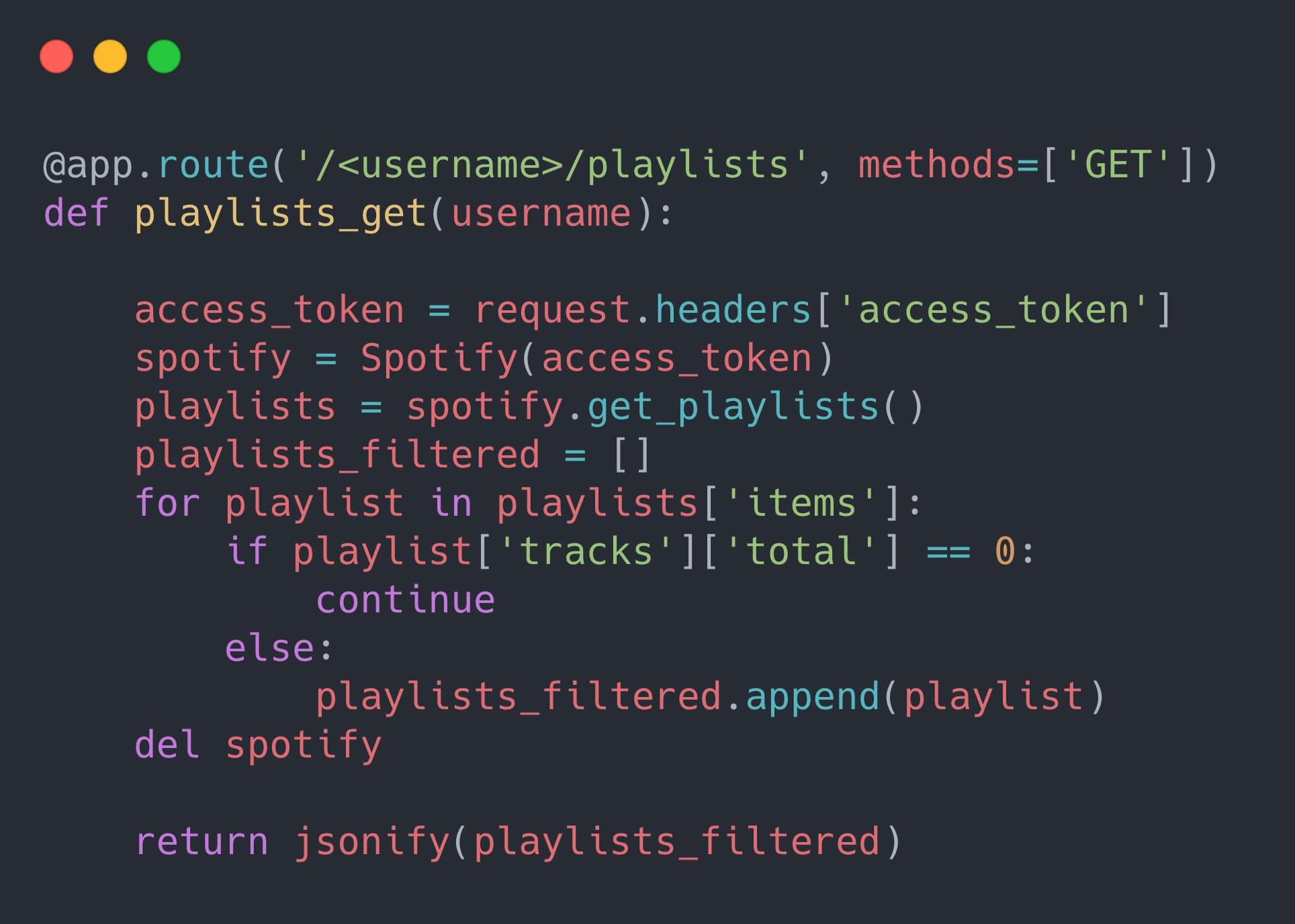 Projects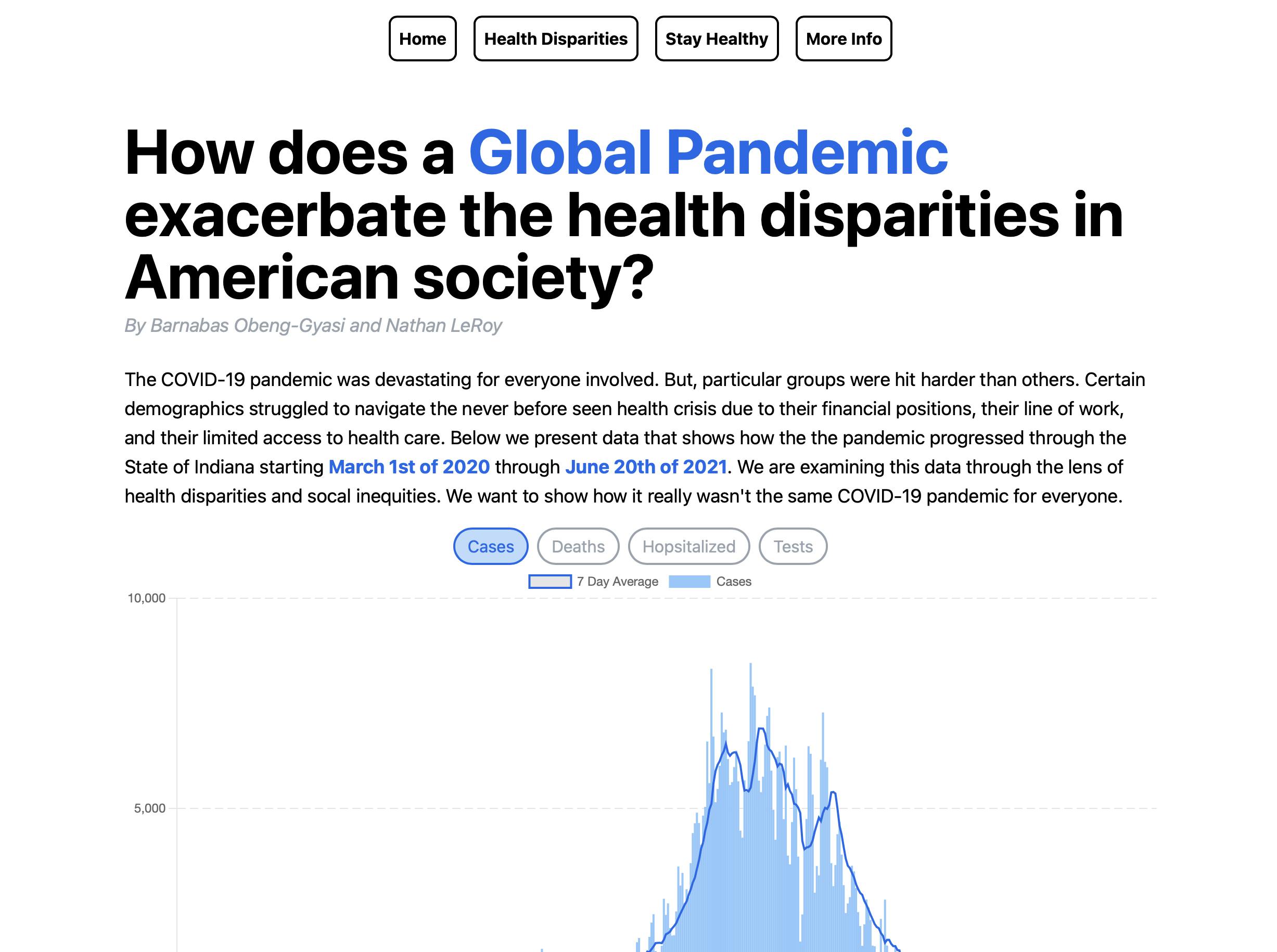 Indcovid
On this site, we investigate how people from communities who historically face health disparities are disproportionately affected by the COVID-19 pandemic.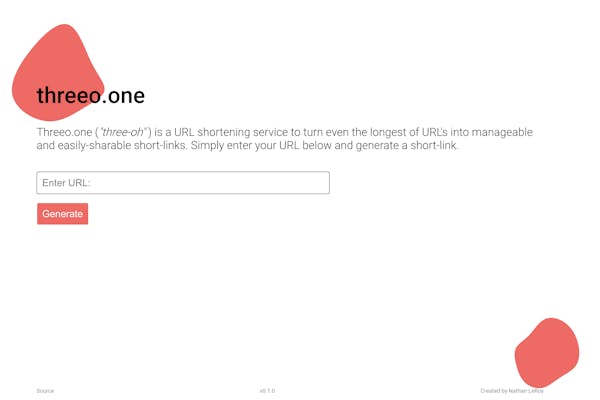 Threeo.one
URL shortening server written in Go. This site will take long, complex URLs and convert them to short and simple redirects.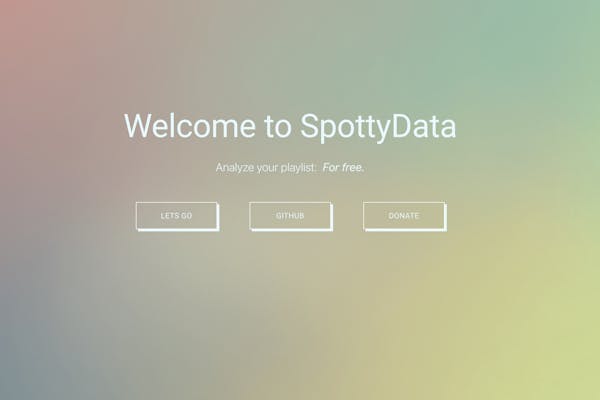 Spottydata
Spotify playlist analyzer that gives you a rich look at your personal playlists.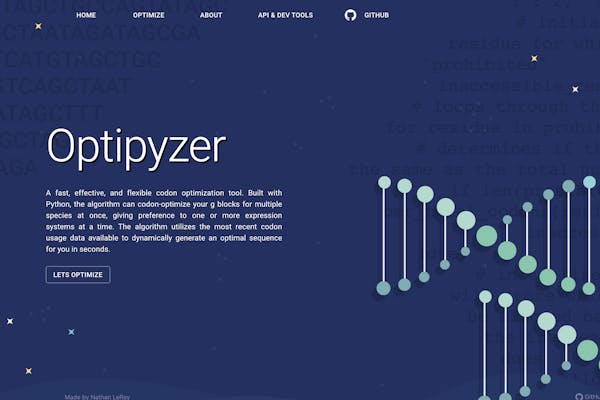 Optipyzer
Python
React
Bioinformatics
A multi-species codon optimization engine written in python.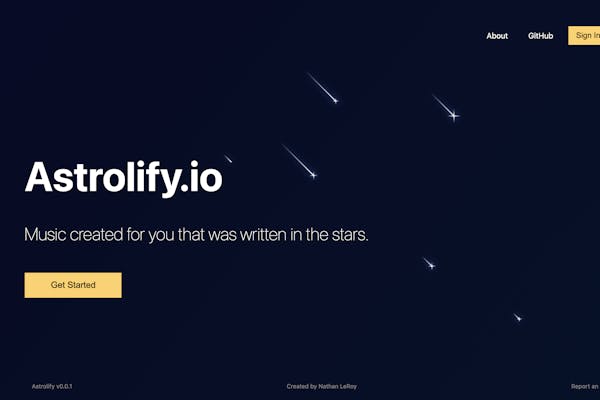 Astrolify
Create a running Spotify playlist based on your daily horoscope.
Contact Me
The best way to reach me is through email. I'm typically most responsive that way. Although, I linked my Twitter above, and I would most likely respond to a DM very promptly there, so feel free to contact me that way too. You can also follow me on Spotify as well ✌️